About Miller Mechanical


Mil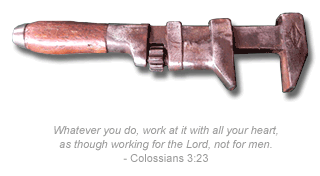 ler Mechanical Contractors & Engineers, Inc. specializes in providing water, waste and gas systems solutions for multifamily and mixed-use new construction projects ranging from slab-on-grade and elevated structural concrete with wood framing to multiple systems of high-rise concrete construction.  Projects have included everything from the most basic apartments and houses to parking deck structures, student housing, retirement and "independent living" communities. They also include schools, banks, hotels and motels, mixed-use projects with residential and retail space, and high rise buildings; everything from "stick frame" to "tunnel form," from concrete to steel. Miller Mechanical Contractors and Engineers, LLC utilizes its CAD Department in the initial design stages through the final "as-built" documents. Our teams have the equipment and the expertise to complete the work "in-house," from the excavation process through "punch out."In keeping with "family tradition," most of Miller Mechanical's customers have come through referrals from people who have worked with the group in the past. Because of Miller Mechanical's customer-focused, family-oriented approach to doing business, the company has experienced consistent, impressive growth since its inception.  At the request of its key customers to expand operations into other areas Miller Mechanical is currently licensed and active in Georgia, Florida, Alabama, South Carolina, North Carolina, Virginia, Tennessee, Maryland, Delaware and Washington DC . In 2008 the company opened an office in Crofton MD to service the jobs in the DC area.
T
he mission of Miller Mechanical Contractors and Engineers, LLC is to become the premier plumbing contracting company in the Southeastern United States, designing, installing and maintaining products of excellence and quality. The company seeks to provide these services in the timeliest manner with an ongoing comprehensive quality Control program to provide 100% customer satisfaction. The company's management sees each contract as an agreement, not just between a business and its customers, but between partners that wish to create a close and mutually beneficial long-term relationship. This will help to provide long-term profits through referrals and repeat business.

We intend to insure a secure and stable environment for the company's employees. Each individual is encouraged to continually refine his or her expertise and grow in their craft, reaching their full potential.

Miller Mechanical Contractors and Engineers, LLC is proud of its history, our employees and the work we've done over the years. We are excited about the future, the work and the growth that lie ahead.